ENLIGHTENING ADVISERS WITH INTELLIGENT TECHNOLOGY
.
Enlighten ESG TM is a game-changing platform to help advisers and their clients understand what sustainability, in investment terms, means to them. Funded by the forward thinkers at Pacific Asset Management, we helped make a ground-breaking idea a reality.
From brand strategy and development to UX, UI, app and website creation. We relished the challenge of creating and developing the intelligent technology within this completely bespoke innovation.
STRATEGY.
BRAND.
AI ENGINE DESIGN.
UX/UI.
SYSTEM ARCHITECTURE.
SAAS PLATFORM DEVELOPMENT.
BRAND WEBSITE DESIGN AND BUILD.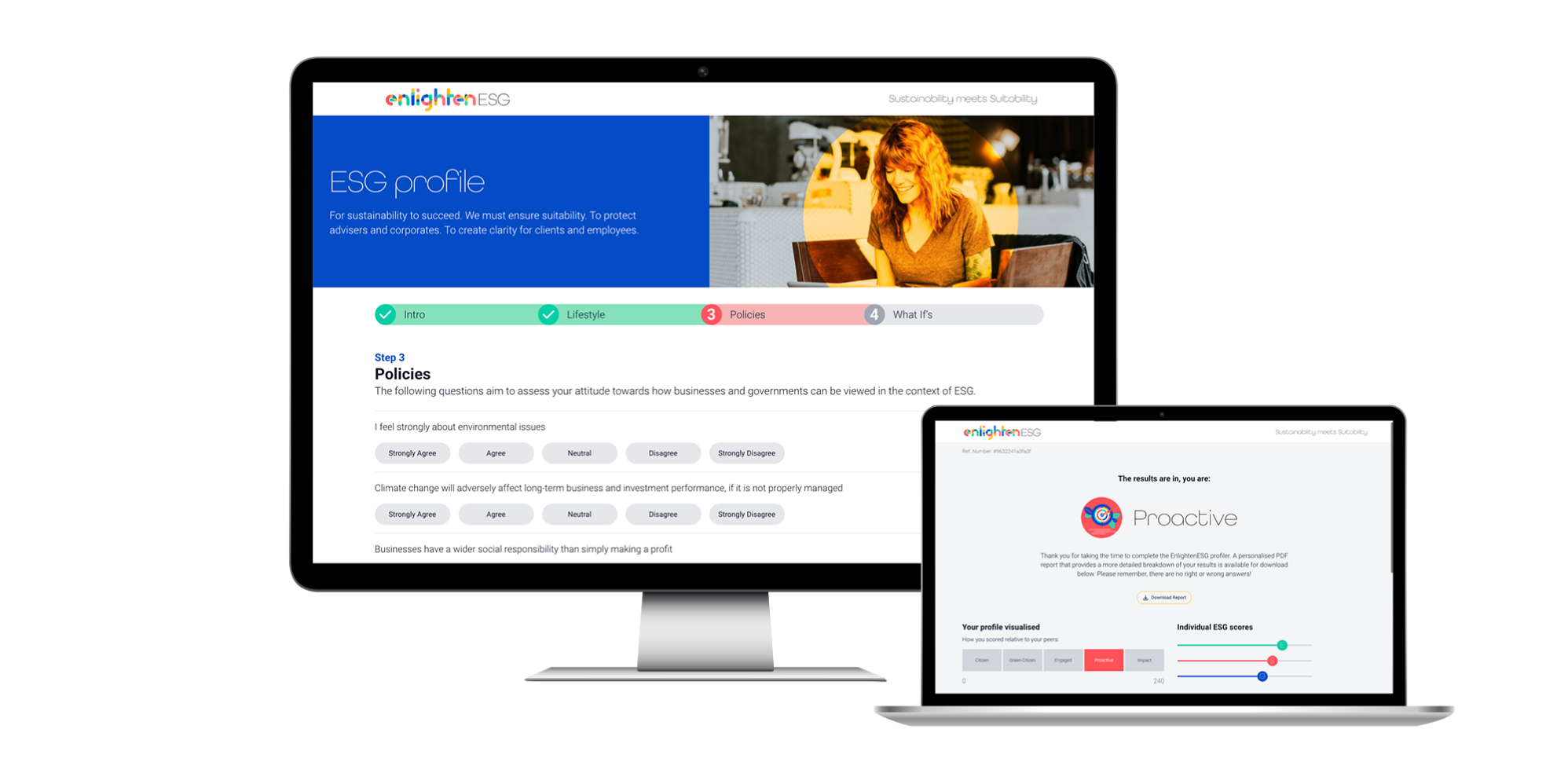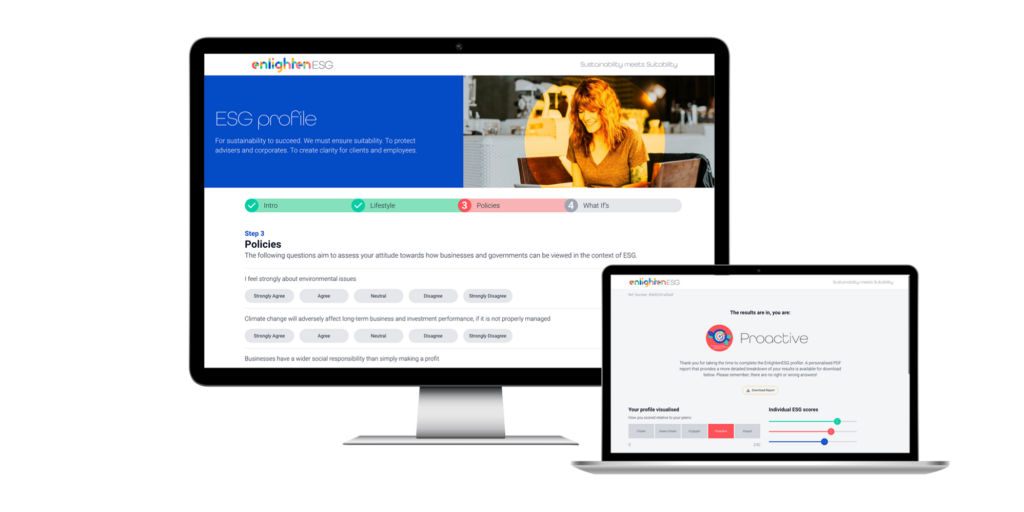 C. Microsite design & build