The Investment Industry is in transition.
We're here to help you on the journey
.
Investment and asset management is changing, shifting and evolving.
Investment and asset management is changing, shifting and evolving. It's a challenging time.  It's demanding more from marketing for less. Today, you need more than true understanding of the marketing dynamics, drivers and distribution challenges.
You need a partner who has more.
An agency with a more energetic, innovative and creative approach to help you differentiate, engage deeper and drive outcomes.
We are strategists, creators and technologists whose aim is to deliver positive outcomes, for U.S. and global investment brands.
We exist to fill the gap between global creative agencies and specialist financial agencies.
Big ideas meet investment expertise.
We help our clients every day. We do this because we truly understand the dynamics of the global investment industry – the products, the distribution challenges, local market nuances and the ways to activate engagement.
Our solutions are designed to help you go further. Achieving more with less.
From strategies and innovation, campaigns that go deeper and further to engage, to corporate or fund communications that hit the spot, and technology driven performance activations for improved outcomes.
INNOVATION.
CREATION.
PERFORMANCE.
TECHNOLOGY.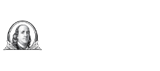 Our clients are responsible for managing trillions of US$ on behalf of investors around the world.
We're helping them everyday to activate new ideas, strategies and campaigns to gain advantage.
What could the next 2 years of Asset Management marketing look like?
Andrew Golding
Chief Strategy Officer
If you're on a mission to build your future, join an agency with a purpose.
We're seeking someone who can be our US Agency Lead. You'll be the first and most important of our US appointments and the key person able to work closely with the agency owners and principles to build our US business and operation.